Quest of Persia: Lotfali Khan Zand
The story takes place in the 17th century when "Agha Mohammad Khan Qajar" controls the northern and central parts of Iran. After Lotfali Khan Zand has been betrayed by his minister Ebrahim Kalantar and loses his capital "Shiraz", he decides to take the fortress close to the capital called "Zarghan" and make it his command center.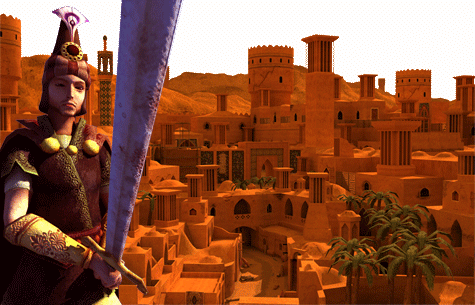 Little does he know that Ebrahim Kalantar and Agha Mohammad Khan Qajar have prepared a huge assault on Zarghan. He has to escape to Kerman where the second part of the game is set...